Get prepared for hurricane season at the Second Annual Disaster Expo on Saturday, May 28, 2016 10am – 3pm at the Franklin County Emergency Management Center located at 28 Airport Road in Apalachicola. Learn about disaster preparedness, get your re-entry tags, tour the facility, meet our staff and win prizes! For more information call 850-653-8977.

The St. George Island Volunteer Fire Department is a 24-member, volunteer, non-profit fire, rescue and EMS department with a primary response area of St. George Island, Florida.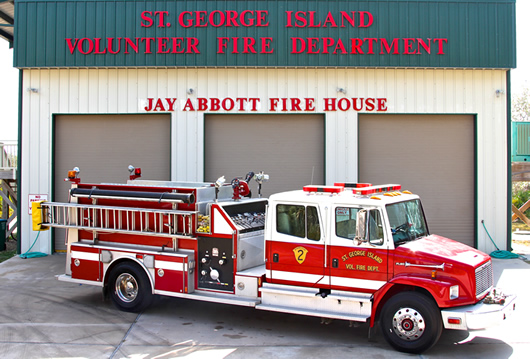 We are fortunate to have a very dedicated volunteer membership — volunteers providing fire, rescue, EMS, administrative and support service to our community every month. Interested in volunteering with the SGIVFD? Click here to contact us.